Rocketman Triathlon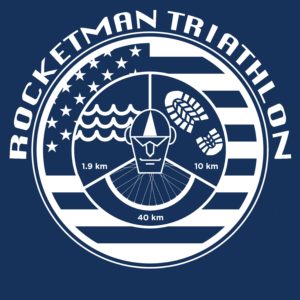 Rocketman Triathlon
August 25, 2019
2019 Race Details COMING SOON!
Swim: 1900 meters
Bike: 25 miles
Run: 10 kilometers
Ditto Landing Huntsville, AL

---
Rocketman is North Alabama's Premier Olympic Distance Race. It is put on by Team Rocket Tri Club and benefits Special Olympics and other worthy charities.
We have changed the event to make it both more welcoming to new athletes as well as challenging to experienced triathletes. The biggest is the shift to a downstream swim. So newer triathletes and those who are not good swimmers can confidently enter our event. But to do so we had to shift to a starting point that lengthens the swim portion. It will be 1900 meters now so a bit longer but with a downstream assist the entire length so no one will experience getting pulled back towards the start if they pause their stroke to rest a moment. Experienced triathletes can use the extra distance to separate from their competition by focusing on stroke efficiency and tempo over the slightly greater distance
In addition to the triathlon, Rocketman has an Aquabike (Swim/Bike) and Cyclorun (Bike/Run) Category.
The event takes place at 7:00 am on Sunday, August 25, 2019, at Ditto Landing, Huntsville Alabama.
All online entries must be received by August 24, 2019.
SCHEDULE OF EVENTS
Saturday, August 24, 2019 (Fleet Feet Huntsville)
Address: Fleet Feet Huntsville is located at 2722 Carl T Jones Dr SE B2, Huntsville, AL 35802
12:00 – 6:00 Packet Pickup
Sunday, August 25, 2019 (Ditto Landing)
Address: 293 Ditto Landing Rd SE, Huntsville, AL 35803
5:00 – 6:30 Packet Pickup and Timing Chip pickup in the Pavilion closest to the campground
6:15 – 6:30 Sunrise Service provided by FCA Endurance
6:45 Shuttles to Swim Start Begin
6:45 Transition Area Closes
6:45 Final Instructions Outside Transition Area


Cancellation and Refund Policy:
We do offer partial discounts for those canceling during our cancellation periods.
If the event is NOT sold out, a discount code for 60% of your race registration fee will be offered until 14 days prior to the race date. No discounts codes will be given within 14 days before the event, if the event is not sold out.
If the event IS sold out, a discount code for 50% of your race registration fee will be offered until 14 days prior to the race date. No discounts codes will be given within 14 days before the event, if the event is sold out.
Partial discount codes are only available for cancellations of completed registrations. A registration is considered incomplete if payment was mailed in and has not yet been received. Discount codes can be used to register for another Team Rocket Tri Club event and will be valid for 12 months after the event date.


Cut-Off Times:
Expect to have cut off times enforced.
ALL participants must complete the event in under 4 hour 30 minutes. The swim must be completed in no more than 1 hour from the time the participant started. The bike must be completed in no more than 3 hours from the time the participant started. Event officials reserve the right to pull a participant off the course if it appears as though that participant will not be able to meet the above time requirements.
Collegiate: Must be a Full Time Student
Military: 

 Currently serving Uniformed Personnel (Active, Guard, Reserve). Does not apply to Military Retirees, spouses or children of Active or Retired Military Personnel.
Training
The Rocketman Triathlon is the Goal Race for Fleet Feet Huntsville's Tri 201 Training Program.. The TRI 201 training program is geared towards athletes that are trying to complete their first Olympic distance triathlon or are looking to improve their current Olympic distance training. Learn more about Fleet Feet's Tri 201 Program here http://training.fleetfeethuntsville.com/tri/tri201
Lodging
The Hilton Garden Inn Huntsville South/Redstone Arsenal is our Host Hotel.  Located 7.5 miles from the race venue, they have discounted for Rocketman participants.  To receive the discounted rate, reservations for the Hilton must be made by August 6th or until the group block is sold-out, whichever comes first.
Address:  301 Boulevard South SW, Huntsville, Alabama, 35802, USA
TEL: 256-881-4170
http://hiltongardeninn.hilton.com/en/gi/groups/personalized/H/HSVSOGI-RKT2-20160827/index.jhtml?WT.mc_id=POG
Other hotels can be found here http://www.huntsville.org/visitors/stay/
Camping is available at Ditto Landing.  Visit their website here: http://www.dittolanding.com/DIT.land_fun.htm
Awards
1st, 2nd, 3rd Overall (Male and Female)
1st Masters, Age 40+ (Male and Female)
1st Grand Masters, Age 50+ (Male and Female)
1st, 2nd, 3rd Clydesdale and Athena
1st, 2nd, 3rd Military (Male and Female)
1st, 2nd, 3rd Collegiate (Male and Female)
1st, 2nd, 3rd 5-year age groups, starting with the 15 to 19 age group ending with 85+ year old.
1st, 2nd, 3rd Relay Teams (Male, Female, Mixed, and Mixed Masters). For Mixed Masters, all team members must be Age 40 or over.
1st, 2nd, 3rd Aquabike (Male and Female)
1st, 2nd, 3rd Cyclorun (Male and Female)
Course Description
The race features a new swim course for this year, a fast, downstream swim in the Tenn River. We will have shuttle buses to get you to swim start so set up your gear in transition, grab your timing chip and goggles, and board the bus for the quick ride to swim start where you will line up for a time trial start. (we plan to start the elite and college athletes in a wave, then time trial for everyone else)
The bike is an out and back along country roads with lots of police support to control/limit traffic and ensure racer safety. The course is very similar to last year's other than starting and finishing from a different transition site, now located on the same side of the harbor as the finish line/awards area.
The run is along a paved, partially shaded urban greenway, free from traffic hazards and 5 water points along the course. The change in transition area lets us avoid some of the confusion on the past course by avoiding the boat launch ramps and dry storage areas at Ditto Landing.
This will be an Olympic Plus event but one any fit triathlete can do and enjoy. We look forward to hosting you and to you having a great race.
VENUE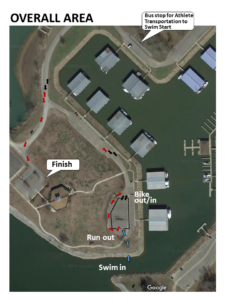 Swim: 1900 meters
The swim course is a down river swim with the current.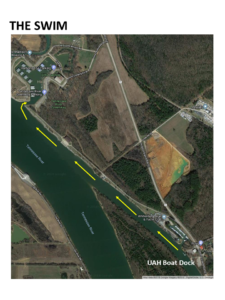 BIKE: 40 kilometers
The bike course is an out-and-back, on rolling rural roads.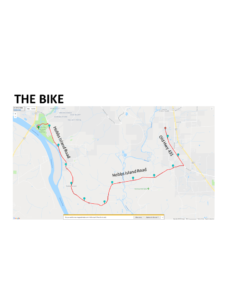 RUN: 10 kilometers
The run course takes place on the Aldridge Creek Greenway and is FLAT. When you exit the Transition Area, you will run 1 mile out and 1 mile back along the Tennessee River. After running .5 miles through Ditto landing, you will get back on the Greenway and run out approximately 1.5 miles out and 2.2 miles back to the Finish.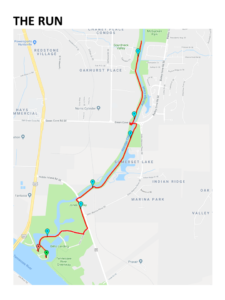 TRANSITION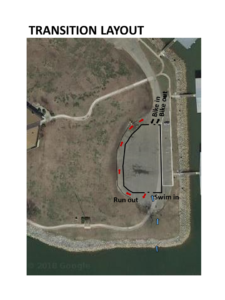 Spectator Tips
There is only one road leading into Ditto Landing. Spectators, family and friends, are HIGHLY encouraged to arrive with your athlete you're supporting as entrance to Ditto Landing will close once the race begins. Bring your own lawn chairs and enjoy the festivities.
Discounts for Tri Club members
If you are a member of your local Tri Club, see your club officer for discount codes.
Sponsors
2016 Results In Awards Breakdown Format
2016 Results In Top Down All Finisher List
Contact
Marty and Carol Eaton
Rocketman Triathlon Race Directors
rocketmantri@comcast.net