Rocketman Update.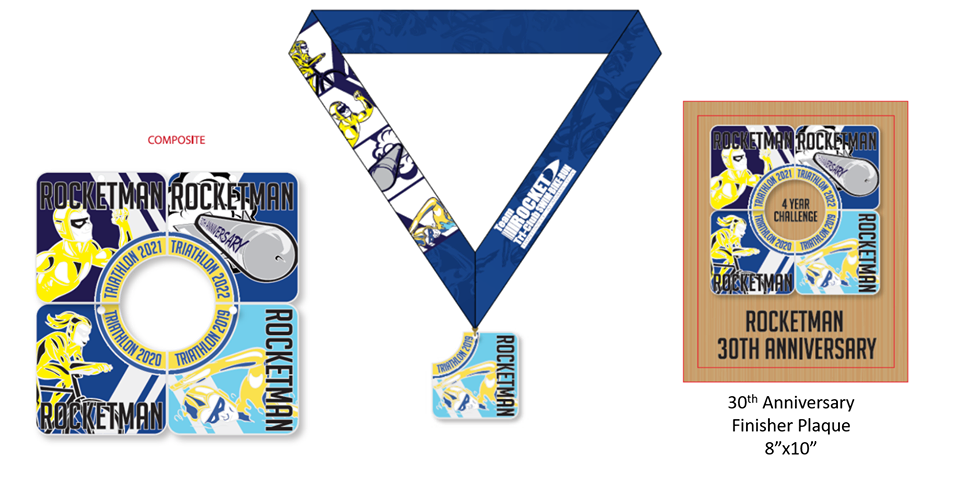 We've been working hard to come up with a finisher's award. We're going back to a badass medal.
but wait….
Not just any finisher medal, but we wanted a finisher medal that would combine over the next four years to produce a lovely plaque.
So, here's the deal Rocketman friends:
Do the race this year, get this year's medal.
Do next year's race, get next year's medal.
Do the next 4 years race, get 4 medals and the plaque presented to you by the Rocketman Directors in 2022.