Don't miss out on the Heel and Crank 2019!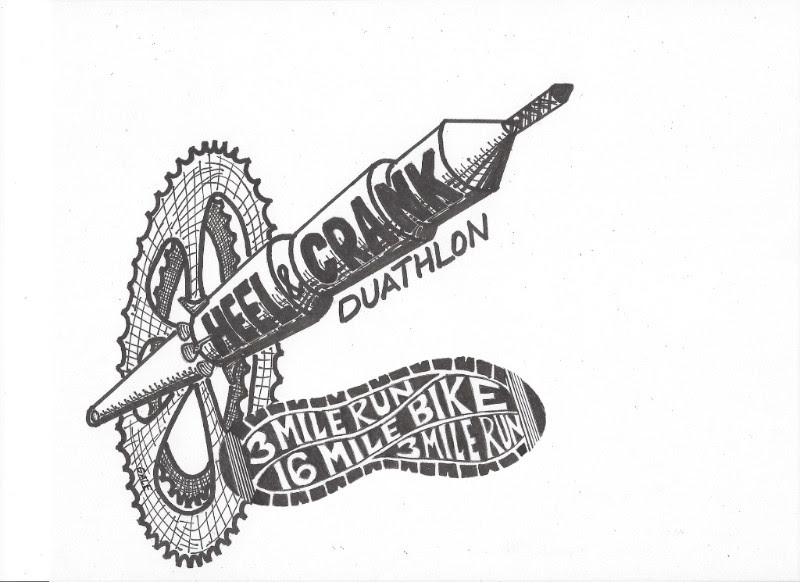 You know, this weather really has me wanting to get the bikes dusted off, lubed up, inspected, and ready to race!
But what races can I get ready for???? Hrm…
For those of you wanting an early season race (April 13, 2019), come on and race Team Rocket's Heel and Crank Duathlon.
– 3 mile run on a nature preserve (mostly packed gravel and dirt)
– 16 mile ride on smooth country roads and few small rollers. It can be a FAST ride!
– 3 mile run again.
Hosted in Beautiful and historic Mooresville, Alabama, about 15 minutes west of Rocket City, aka Huntsville, AL), it is a fun time and the venue is absolutely gorgeous (not to mention REALLY easy to get to!).
Our famous soft race shirts will be back, and with our new logo too!
Did I mention pancakes? With real blueberries and maple syrup? Yep, we'll have that too! TRTC loves pancakes!
Tony Osani and Domino's Pizza will also be on hand. With other stuff to munch on, you will NOT go away hungry!
Wait, did you want beverages to do with that? Yep, we'll have that too, and I don't just mean sodas and Gatorade (though those would be best to have right after the race).
Fleet Feet will have their aid stations there so you can fuel up on your sports drink! After you race? It will be there too, but you'll have options!!!
All Team Rocket Tri Club proceeds to go charity. All proceeds for this race go to ALS of Alabama and the National MS Society, two charities doing important work in ridding the world of those nasty autoimmune diseases. Last year Team Rocket gave away $50,000 to charities!!! So, consider helping out and coming on down to race! If the weather this week is any indicator, it will be nice and warm, but not TOO warm!
Registration Link: Team Rockets Heel and Crank Duathlon 2019