About Team Rocket Tri Club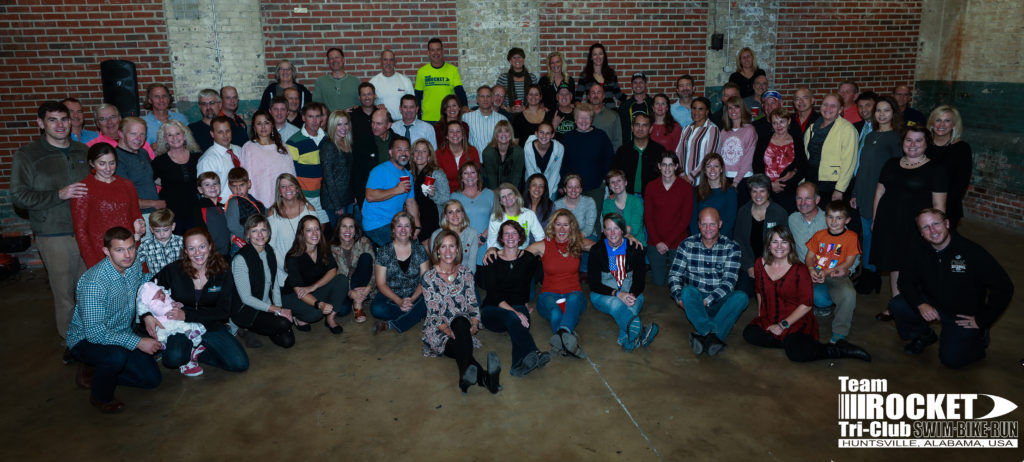 Team Rocket is a group of triathletes of all levels, from beginner to seasoned Ironman racers.  Our club's mission is to promote a fit and healthy lifestyle, and at the same time, become an asset in our community through our involvement in fundraising for charity programs.
We look forward to seeing you at a future event!
Team Rocket Tri Club Officers
President, Suzanne Erickson
Contact
Vice President, Casey Fritz
Contact
Membership, Ann Mix
Contact
Treasurer, Juliet Ray
Contact
Secretary, Ruth Marie Oliver
Contact
Equipment Manager, Mike Durboraw
Contact
Webmaster, Michael Marks
Contact
Team Rocket Race Directors
Tick Ridge Trek 25K/10K Trail Races, Tony Osani
Contact
Heel and Crank Duathlon, Paul Erickson
Contact
Pesky Piranha Youth Triathlon, Gia Sheutz
Contact
Huntsville Sprint Triathlon, Suzanne Erickson
Contact
Rocketman Olympic Triathlon, Eric & Kayla Broyles
Contact
Swim Hobbs Island, Ali Meeks
Contact
Racin the Station, Kenneth Criswell
Contact
Tri for Ole Glory, Mike Tyler
Contact
Racing Rivals Triathlon, Dave Patterson
Other Club Information
Team Rocket Tri Meeting Minutes
Team Rocket Mailing Address
Team 
Rocket
 Tri Club
PO Box 10075
Huntsville, 
AL 
35801
Feedback
Let us know if you have any questions or feedback by using the contact form. To contact a specific officer, please use the links above instead.